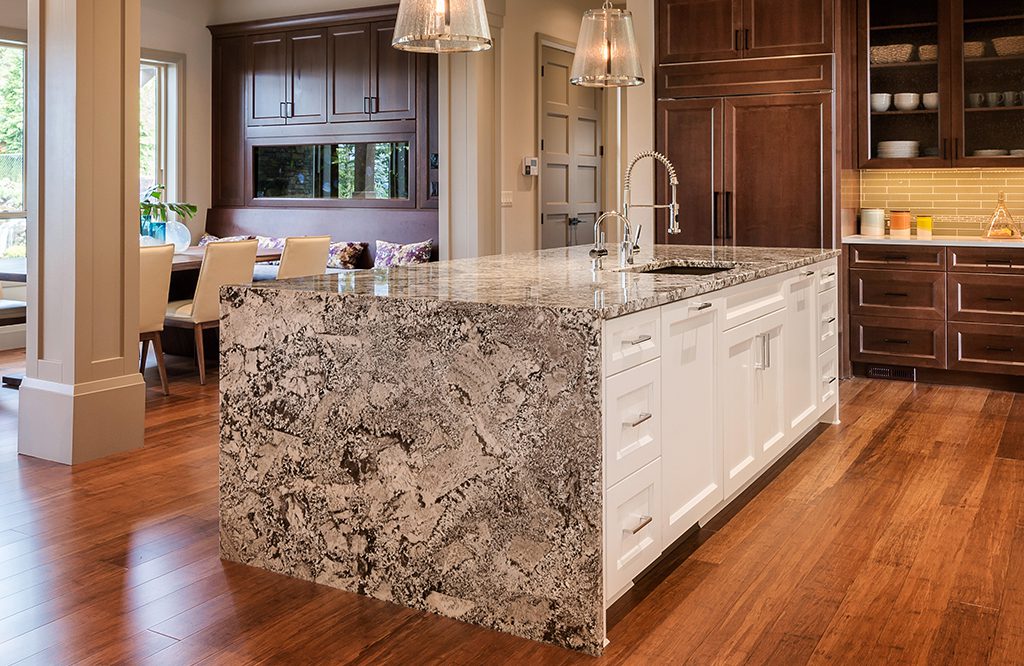 Granite is a staple material for kitchens and bathroom countertops.
This material is hard to match for it beauty and ease of maintenance. It's also one of the most durable materials for use in today's homes.
Maintenance: If you can consider applying a sealing application once per year maintenance then yes you have a little maintenance. Clean up spills when they happen, use a trivet for extremely hot surfaces. These items are suggestions not required.
Durability : (5) *****
Affordability : (3)  ***
Appearance : (5) *****
Maintenance : (4)****
ROI : (5) *****
Granite has gained in popularity in the last 20 years.
The costs have come inline to be more affordable to the masses in the last 12 years. Many competitive man-made products try to mimic the look and appearance of granite.