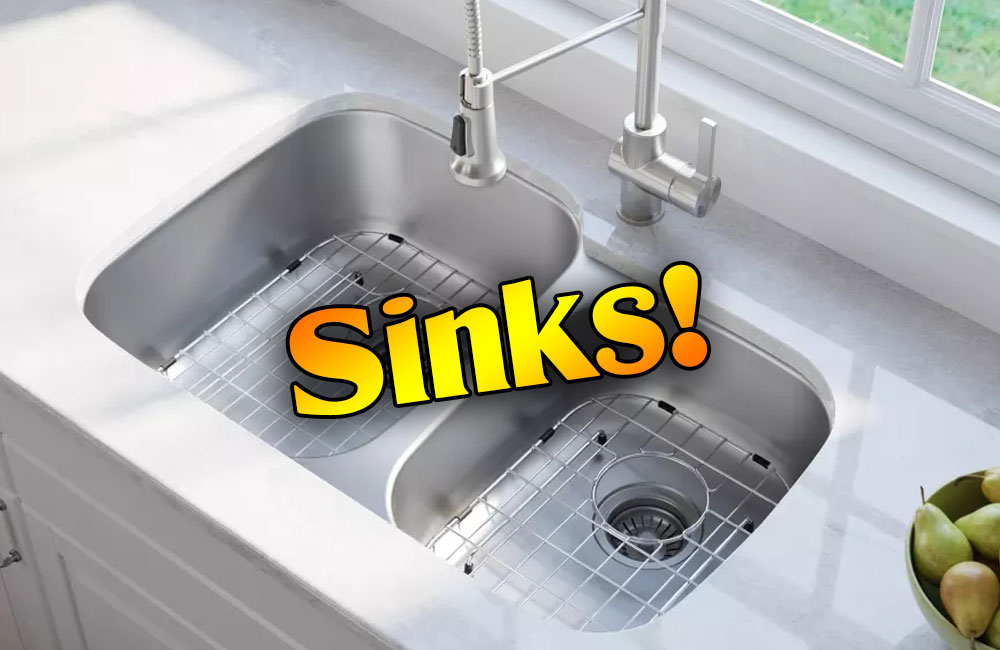 We have a vast selection of sink options.
Top Mount Sink, Farmers sinks, Undermount sinks
Selecting the perfect sink for your countertop project can be difficult but our staff will help you with the selection process based on your design and style. Countertop treatments vary based on the type of sink you choose and this choice needs to be made prior to fabrication. Our fabrication staff must have the treatment details for the sink at template of your countertops.
---
Call today for a free Estimate.
813-308-0155